24 October 2023, Netaville
starting at 18:00
ArchUnit SpringBoot
Predrag Dishlenkovikj
ArchUnit is a free, simple and extensible library for checking the architecture of your Java code using any plain Java unit test framework. That is, ArchUnit can check dependencies between packages and classes, layers and slices, check for cyclic dependencies and more. It does so by analyzing given Java bytecode, importing all classes into a Java code structure.
About the speaker
Predrag is a passionate and dedicated software developer with a strong affinity for the Java programming language. With 6+ years of experience in the field, he has successfully developed a wide range of applications all powered by Java. He is well-versed in the latest Java technologies and frameworks, ensuring that his projects are not only efficient but also maintainable. He is a true advocate for the power of Java in creating scalable and robust software solutions.
How to empower your team to deal with common problems in legacy code bases
Vladimir Conev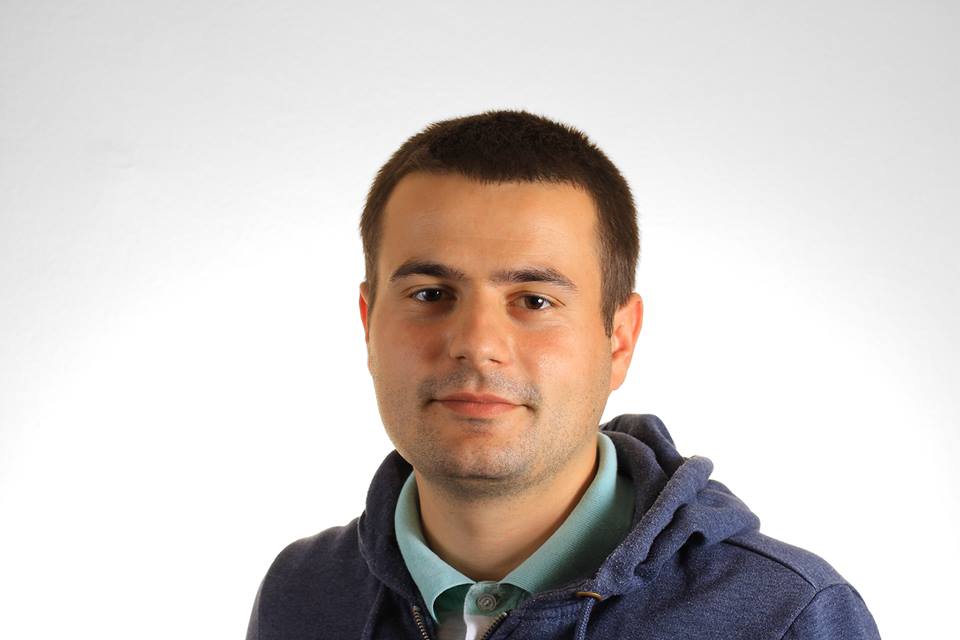 In the book '97 things every Java programmer should know' there is an awesome article by Uberto Barbini with topic 'Learn to Love Your Legacy code' where he does an analogy with 'kintsugi' (Japanese art form where if a precious objects gets broken instead of throwing it away, it gets repaired by using gold powder along its cracking lines). To find out more on specific techniques that can help you to regain control over your legacy code base, you should considering coming to the presentation.
About the speaker
Software engineer with 10+ years of experience within the industry. Despite trying hard to be language agnostic, still considering Java as my swiss army knife. Predominantly working as back-end engineer to support platforms in various domains as Insurance, hospitability and health care.
Organized events
2023
24 October 2023, Netaville
26 September 2023, Netaville
10 February 2023, Netaville
30 January 2023, Netaville
2019
30 March 2019, Cineplexx, Skopje City Mall, Halls 5 & 6
2018
11 May 2018, FINKI Amphitheatre
31 March 2018, Cineplexx, Skopje City Mall, Halls 5 & 6
30 January 2018, FINKI Small Amphitheatre
2017
09 November 2017, FINKI Small Amphitheatre
11 March 2017, Cineplexx, Skopje City Mall, Halls 5 & 6
25 January 2017, FINKI Small Amphitheatre
2016
20 October 2016, FINKI Small Amphitheatre
2015
13 December 2015, Cineplexx, Skopje City Mall, Halls 5 & 6
04 November 2015, FINKI Small Amphitheatre
24 September 2015, Endava Offices, top floor
21 July 2015, Endava Offices, top floor
25 March 2015, Broz Cafe (1-st) floor
2014
22 November 2014, Cineplexx, Skopje city mall
30 September 2014, Club of Journalists (Клуб на новинари)
19 June 2014, PMF Building
26 February 2014, Club of Journalists (Клуб на новинари)
2013
22 December 2013, Cineplexx, Skopje city mall
02 October 2013, FINKI
23 February 2013, Skopje Fair
2012
06 June 2012, PMF Building
08 February 2012, FINKI
2011
23 November 2011, Cafe Opera
05 October 2011, Club of Journalists (Клуб на новинари)
20 July 2011, Skopje Fair Business Hall
20 April 2011, FEIT (Conference hall)
2010
18 December 2010, EU Info Center
03 March 2010, FEIT (Conference hall)
2009
15 July 2009, FEIT (Conference hall)
17 June 2009, FEIT (211)
13 May 2009, ETF (Amphitheater)
08 April 2009, ETF (Amphitheater)
04 March 2009, ETF (Amphitheater)
26 January 2009, ETF (Conference hall)
2008
24 December 2008, ETF (Conference hall)
Tweets by @JavaUserGroupMK
Sponsors
Supporters