25 March 2015, Broz Cafe (1-st) floor
starting at 18:00
The Javascript ecosystem for Java developers
Jana Karcheska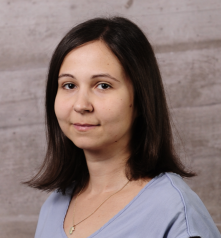 More and more Java developers face the challenge of working with Javascript. This presentation will cover my learning curve, the biggest misconceptions I had about the language and how I managed to cope with the Javascript ecosystem coming from a long years of predominantly Java background. My examples are from my experience with the AngularJS framework but they cover general Javascript patterns.
About the speaker
Jana Karcheska is a senior software engineer working for Netcetera, Skopje, Macedonia. She has 10 years of experience working mainly with Java technologies. Her expertise includes working on complex safety critical and mission critical systems.Outside of the daily work, her other interests are machine learning, bioinformatics, LISP and Clojure.
Dockerizing Spring Web Application
Tomche Delev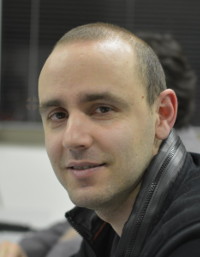 Docker is a new way to containerize applications that are becomingly increasingly popular. The talk will introduce the basics of docker through example of packaging Spring web application in a standardized portable format. It will also demonstrate dockerized PostgresSQL service and data volume, commonly used in a standard three-tier web architecture.
About the speaker
Tomche Delev currently works as teaching assistant at the Faculty of Computer Science ang Engineering in Skopje. He teaches courses in introductionary programming in C/C++, Java and C#. He is interested in Java and other open source technolgoies since 2007 with main focus on development of web and mobile applications. In his professional career he worked as a co-founder developer and architect of SportyPal.
Organized events
2023
24 October 2023, Netaville
26 September 2023, Netaville
10 February 2023, Netaville
30 January 2023, Netaville
2019
30 March 2019, Cineplexx, Skopje City Mall, Halls 5 & 6
2018
11 May 2018, FINKI Amphitheatre
31 March 2018, Cineplexx, Skopje City Mall, Halls 5 & 6
30 January 2018, FINKI Small Amphitheatre
2017
09 November 2017, FINKI Small Amphitheatre
11 March 2017, Cineplexx, Skopje City Mall, Halls 5 & 6
25 January 2017, FINKI Small Amphitheatre
2016
20 October 2016, FINKI Small Amphitheatre
2015
13 December 2015, Cineplexx, Skopje City Mall, Halls 5 & 6
04 November 2015, FINKI Small Amphitheatre
24 September 2015, Endava Offices, top floor
21 July 2015, Endava Offices, top floor
25 March 2015, Broz Cafe (1-st) floor
2014
22 November 2014, Cineplexx, Skopje city mall
30 September 2014, Club of Journalists (Клуб на новинари)
19 June 2014, PMF Building
26 February 2014, Club of Journalists (Клуб на новинари)
2013
22 December 2013, Cineplexx, Skopje city mall
02 October 2013, FINKI
23 February 2013, Skopje Fair
2012
06 June 2012, PMF Building
08 February 2012, FINKI
2011
23 November 2011, Cafe Opera
05 October 2011, Club of Journalists (Клуб на новинари)
20 July 2011, Skopje Fair Business Hall
20 April 2011, FEIT (Conference hall)
2010
18 December 2010, EU Info Center
03 March 2010, FEIT (Conference hall)
2009
15 July 2009, FEIT (Conference hall)
17 June 2009, FEIT (211)
13 May 2009, ETF (Amphitheater)
08 April 2009, ETF (Amphitheater)
04 March 2009, ETF (Amphitheater)
26 January 2009, ETF (Conference hall)
2008
24 December 2008, ETF (Conference hall)
Tweets by @JavaUserGroupMK
Sponsors
Supporters