22 December 2013, Cineplexx, Skopje city mall
starting at 09:30
Agenda
Speakers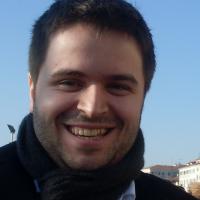 Mite Mitreski
Topic:
Bio:
Mite Mitreski currently works at Tricode and has over 6 years of experience in various open source technologies, with primary focus on Java and JVM. He has also worked as an Oracle certifed java trainer in a local educational center and as custom solutions developer at Netcetera as well as GenrepSoft in the past. He is deeply involved in activities related to Java User Group Macedonia, free and open source software, open data formats and the open web. Occasonaly he writes on his blog and twitter @mitemitreski Recently he co-authored a book titled HTML 5 Data and Services Cookbook.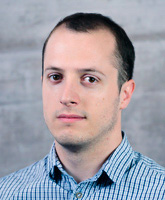 Pance Cavkovski
Topic:
Bio:
Pance Cavkovski is a senior software engineer working at Netcetera in Skopje, Macedonia. As part of the team, he has specialized working in Java, Javascript, Flex/ActionScript and .NET technologies. The scopes of the projects he has worked so far have varied from CAD application, simulations and visualizations to finance applications, distributed web systems and infrastructures. He is known for the CodeFu system which he redesigned, developed in most and is one of the head administrators. As of 2009 he is an active member of the Macedonian Java User Group.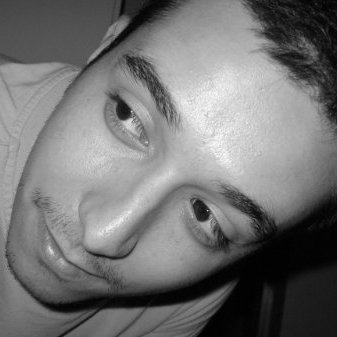 Sinisa Mihajlovski
Topic:
Bio:
Sinisa Mihajlovski is a Java developer, working with all sorts of java based technologies for 6 years. In the recent past also involved in automation of functional tests and continuous integration automation. His favourite colour is blue. Likes long walks on the beach, pina coladas & getting caught in the rain.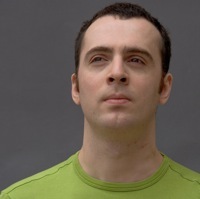 Ognen Ivanovski
Topic:
Bio:
Ognen is a senior software engineer and chief architect at Netcetera. His experience ranges from development of business-critical enterprise projects through process control, technical lead, coaching and architecture. Areas of expertise include real-time market data delivery / technical analysis, content management systems, acquiring systems for credit and debit cards, and transport schedule delivery. Since 2008 he has been responsible for mobile platforms and technologies within Netcetera.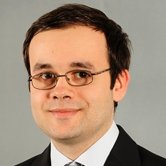 Goran Cvetkoski
Topic:
Bio:
Goran Cvetkoski is currently working as a senior software engineer at Netcetera in Skopje. As part of the Java team, he has been working in various Java and mixed technology project teams as a developer and a technical coordinator for more than six years. In this time, he is involved in development and maintenance of web based financial, business and budget reporting services and applications in the banking and insurance domains. He is currently working on development of Wemlin Hub, system that provides reference and real-time public transportation data and does online and offline transport data conversions.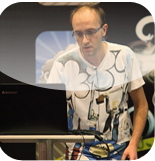 Nikolce Mihalovski
Topic:
Bio:
Nikolche Mihajlovski is a software engineer who always seeks improvements of the commonly established processes, practices and technologies. He has 16+ years of experience with various programming languages, paradigms and technologies. Nikolche is the author of JAnnocessor - innovative annotation-based code generator, RDXPL - experimental programming language and OhmDB - The Irresistible Database for Java
Stojan Peshov
Topic:
Bio:
Stojan Peshov is Java developer with more than 10 years experience in web and back-end development. He has worked on a wide range of projects and business domains using open source libraries and frameworks such as Spring, Hibernate, Magnolia CMS, IceFaces, Hessian, RobotFramework, AngularJS, etc. As such, he has tasted different flavors of Java: JSP, JSF, JPA, JTA, CDI, as well as Test Automation, ETL, HTML5, Javascript and Web Services.
Zlatko Stamatov
Topic:
Bio:
Zlatko Stamatov works as a software engineer at Netcetera in Skopje, Macedonia. He has experience in various technologies, lately with primary focus on Java and Android. His portfolio covers from Windows desktop applications, rich web application created with Flex, enterprise finance solutions with GWT, applications for secure payment in the 3-D Secure domain, to mobile application for the Android platform.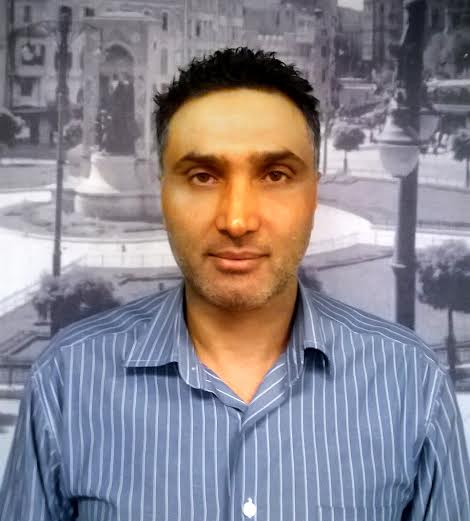 Ali Lazim
Topic:
Bio:
Mr. Ali Lazim is presently the Chief Technology Officer of SolidPass. He previously was the CEO of Crea Technology which was acquired by SolidPass. Prior to founding Crea Technology he led software engineering at Sonera, the leading telecommunications company in Finland at the time. Ali Lazim helped engineer many world firsts at Sonera. Ali Lazim is an expert on data structures and algorithms analysis, software engineering, encryption protocols, and communication protocols. He has a Master degree in Computer Science and has taught at many universities. SolidPass is a leader in next-generation strong authentication. SolidPass protects enterprises and their customers from fraud, digital attacks, or information theft through advanced security software by converting mobile phones, internet browsers, and desktop applications into robust security tokens.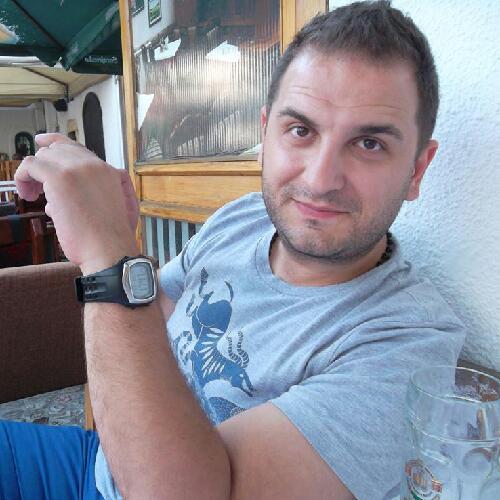 Igor Stojanovski
Topic:
Bio:
Organized events
2023
24 October 2023, Netaville
26 September 2023, Netaville
10 February 2023, Netaville
30 January 2023, Netaville
2019
30 March 2019, Cineplexx, Skopje City Mall, Halls 5 & 6
2018
11 May 2018, FINKI Amphitheatre
31 March 2018, Cineplexx, Skopje City Mall, Halls 5 & 6
30 January 2018, FINKI Small Amphitheatre
2017
09 November 2017, FINKI Small Amphitheatre
11 March 2017, Cineplexx, Skopje City Mall, Halls 5 & 6
25 January 2017, FINKI Small Amphitheatre
2016
20 October 2016, FINKI Small Amphitheatre
2015
13 December 2015, Cineplexx, Skopje City Mall, Halls 5 & 6
04 November 2015, FINKI Small Amphitheatre
24 September 2015, Endava Offices, top floor
21 July 2015, Endava Offices, top floor
25 March 2015, Broz Cafe (1-st) floor
2014
22 November 2014, Cineplexx, Skopje city mall
30 September 2014, Club of Journalists (Клуб на новинари)
19 June 2014, PMF Building
26 February 2014, Club of Journalists (Клуб на новинари)
2013
22 December 2013, Cineplexx, Skopje city mall
02 October 2013, FINKI
23 February 2013, Skopje Fair
2012
06 June 2012, PMF Building
08 February 2012, FINKI
2011
23 November 2011, Cafe Opera
05 October 2011, Club of Journalists (Клуб на новинари)
20 July 2011, Skopje Fair Business Hall
20 April 2011, FEIT (Conference hall)
2010
18 December 2010, EU Info Center
03 March 2010, FEIT (Conference hall)
2009
15 July 2009, FEIT (Conference hall)
17 June 2009, FEIT (211)
13 May 2009, ETF (Amphitheater)
08 April 2009, ETF (Amphitheater)
04 March 2009, ETF (Amphitheater)
26 January 2009, ETF (Conference hall)
2008
24 December 2008, ETF (Conference hall)
Tweets by @JavaUserGroupMK
Sponsors
Supporters