26 February 2014, Club of Journalists (Клуб на новинари)
starting at 18:30
Spring 4.0 Java 8 is in the air
Patrick Baumgartner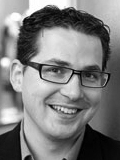 The next generation of the popular Spring Framework was announced last December. After almost 4 years after the release of version 3, the framework is getting an upgrade. It is focusing on the future with support for Java SE 8 and Java EE 7. The new enterprise features in the framework as well as new programming models are leveraging the JDK 8 language features and APIs.
This talk will cover support for lambda expressions and method references against Spring callback interfaces, JSR-310 Date-Time value types for Spring data binding and formatting, Spring's new @Conditional mechanism for activation of bean definitions, and a new WebSocket endpoint model. Spring 4.0's changes in the enterprise APIs add support for JMS 2.0, JPA 2.1, Bean Validation 1.1, Servlet 3.1, JCache, and JSR-236 concurrency.?Additionally, an outlook will be provided for the 4.1 release which is scheduled for August.
About the speaker
Senior Software Consultant | Partner at Swiftmind GmbH
Patrick Baumgartner is co-founder of Swiftmind, a Swiss software company that helps companies maximize their software product's potential by consulting them on best practices for software architecture, design, implementation, and testing, with a focus on enterprise Java applications, the Spring Framework, OSGi as well as agile project methodologies and software engineering best practices.
As an experienced senior software architect, Patrick has worked on projects in the financial, government, and industrial sectors. At Swiftmind he helps customers to combine new methodologies and technologies to gain more productivity and create modular, portable and testable applications.
Organized events
2023
26 September 2023, Netaville
10 February 2023, Netaville
30 January 2023, Netaville
2019
30 March 2019, Cineplexx, Skopje City Mall, Halls 5 & 6
2018
11 May 2018, FINKI Amphitheatre
31 March 2018, Cineplexx, Skopje City Mall, Halls 5 & 6
30 January 2018, FINKI Small Amphitheatre
2017
09 November 2017, FINKI Small Amphitheatre
11 March 2017, Cineplexx, Skopje City Mall, Halls 5 & 6
25 January 2017, FINKI Small Amphitheatre
2016
20 October 2016, FINKI Small Amphitheatre
2015
13 December 2015, Cineplexx, Skopje City Mall, Halls 5 & 6
04 November 2015, FINKI Small Amphitheatre
24 September 2015, Endava Offices, top floor
21 July 2015, Endava Offices, top floor
25 March 2015, Broz Cafe (1-st) floor
2014
22 November 2014, Cineplexx, Skopje city mall
30 September 2014, Club of Journalists (Клуб на новинари)
19 June 2014, PMF Building
26 February 2014, Club of Journalists (Клуб на новинари)
2013
22 December 2013, Cineplexx, Skopje city mall
02 October 2013, FINKI
23 February 2013, Skopje Fair
2012
06 June 2012, PMF Building
08 February 2012, FINKI
2011
23 November 2011, Cafe Opera
05 October 2011, Club of Journalists (Клуб на новинари)
20 July 2011, Skopje Fair Business Hall
20 April 2011, FEIT (Conference hall)
2010
18 December 2010, EU Info Center
03 March 2010, FEIT (Conference hall)
2009
15 July 2009, FEIT (Conference hall)
17 June 2009, FEIT (211)
13 May 2009, ETF (Amphitheater)
08 April 2009, ETF (Amphitheater)
04 March 2009, ETF (Amphitheater)
26 January 2009, ETF (Conference hall)
2008
24 December 2008, ETF (Conference hall)
Tweets by @JavaUserGroupMK
Sponsors
Supporters