20 July 2011, Skopje Fair Business Hall
starting at 18:00
Agenda
Speakers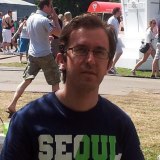 Ice Penov
Topic: A brief histrory of JUGMK
Bio:
Ice Penov is a technology agnostic software architect with a passion for Java technologies currently on a mission in Amsterdam. He's been developing and designing software systems for quite some time and enjoys speaking on events. He also firmly believes in a world run by developers.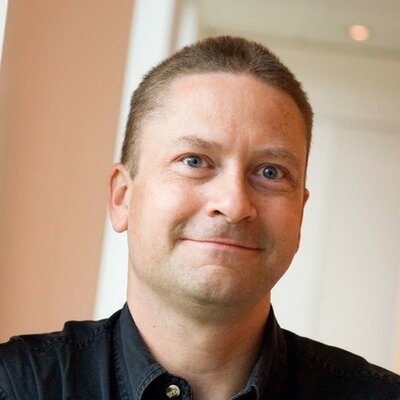 Simon Ritter
Topic: Java SE 7: The Java Platform Evolves
Bio:
Simon Ritter is head of Java Technology Evangelism at Oracle Corporation. Simon has been in the IT business since 1984 and holds a Bachelor of Science degree in Physics from Brunel University in the U.K. Originally working in the area of UNIX development for AT&T UNIX System Labs and then Novell, Simon moved to Sun in 1996. At this time he started working with Java technology and has spent time working both in Java technology development and consultancy. Having moved to Oracle as part of the Sun acquisition he now specialises in looking at emerging technologies including cloud computing, wireless sensor networks, and gestural interfaces.
Expertise: Java SE, Java Desktop, JavaFX, Java EE, GlassFish, Java ME
Organized events
2023
26 September 2023, Netaville
10 February 2023, Netaville
30 January 2023, Netaville
2019
30 March 2019, Cineplexx, Skopje City Mall, Halls 5 & 6
2018
11 May 2018, FINKI Amphitheatre
31 March 2018, Cineplexx, Skopje City Mall, Halls 5 & 6
30 January 2018, FINKI Small Amphitheatre
2017
09 November 2017, FINKI Small Amphitheatre
11 March 2017, Cineplexx, Skopje City Mall, Halls 5 & 6
25 January 2017, FINKI Small Amphitheatre
2016
20 October 2016, FINKI Small Amphitheatre
2015
13 December 2015, Cineplexx, Skopje City Mall, Halls 5 & 6
04 November 2015, FINKI Small Amphitheatre
24 September 2015, Endava Offices, top floor
21 July 2015, Endava Offices, top floor
25 March 2015, Broz Cafe (1-st) floor
2014
22 November 2014, Cineplexx, Skopje city mall
30 September 2014, Club of Journalists (Клуб на новинари)
19 June 2014, PMF Building
26 February 2014, Club of Journalists (Клуб на новинари)
2013
22 December 2013, Cineplexx, Skopje city mall
02 October 2013, FINKI
23 February 2013, Skopje Fair
2012
06 June 2012, PMF Building
08 February 2012, FINKI
2011
23 November 2011, Cafe Opera
05 October 2011, Club of Journalists (Клуб на новинари)
20 July 2011, Skopje Fair Business Hall
20 April 2011, FEIT (Conference hall)
2010
18 December 2010, EU Info Center
03 March 2010, FEIT (Conference hall)
2009
15 July 2009, FEIT (Conference hall)
17 June 2009, FEIT (211)
13 May 2009, ETF (Amphitheater)
08 April 2009, ETF (Amphitheater)
04 March 2009, ETF (Amphitheater)
26 January 2009, ETF (Conference hall)
2008
24 December 2008, ETF (Conference hall)
Tweets by @JavaUserGroupMK
Sponsors
Supporters