30 January 2023, Netaville
starting at 18:00
Spring Cloud Config in the act
Panche Chavkovski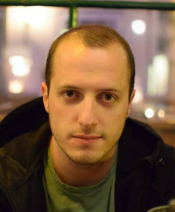 See how Spring Cloud Config can make your distributed configuration setup on the cloud a breeze.
About the speaker
Pance is a Senior Software Engineer at Netcetera and the current JUGMK leader. He is a Java and IoT developer on daily basis, part-time hardware maker, part of the team behind codefu.mk and the creator of pulse.eco.
Integration testing - The secret of isolated tests and how to power up your code coverage
Tomche Delev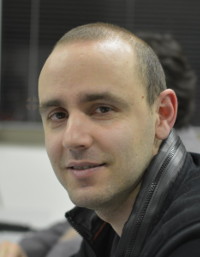 Writing isolated and close to real-world scenario is not a simple task. In this talk I will present you one technique to achieve isolation and better structure. Also, will show you easy way to improve your code coverage with three simple steps.
About the speaker
Principal Software Engineer at Sorsix and Former TA at FINKI, with industry experience in start-up with great passion about sharing knowledge. Worked as developer and architect for ten years on business applications and personal projects in many different technologies and programming languages. Passionate about Java and JVM technologies, clean code, programming languages and from recently functional programming.
Organized events
2023
10 February 2023, Netaville
30 January 2023, Netaville
2019
30 March 2019, Cineplexx, Skopje City Mall, Halls 5 & 6
2018
11 May 2018, FINKI Amphitheatre
31 March 2018, Cineplexx, Skopje City Mall, Halls 5 & 6
30 January 2018, FINKI Small Amphitheatre
2017
09 November 2017, FINKI Small Amphitheatre
11 March 2017, Cineplexx, Skopje City Mall, Halls 5 & 6
25 January 2017, FINKI Small Amphitheatre
2016
20 October 2016, FINKI Small Amphitheatre
2015
13 December 2015, Cineplexx, Skopje City Mall, Halls 5 & 6
04 November 2015, FINKI Small Amphitheatre
24 September 2015, Endava Offices, top floor
21 July 2015, Endava Offices, top floor
25 March 2015, Broz Cafe (1-st) floor
2014
22 November 2014, Cineplexx, Skopje city mall
30 September 2014, Club of Journalists (Клуб на новинари)
19 June 2014, PMF Building
26 February 2014, Club of Journalists (Клуб на новинари)
2013
22 December 2013, Cineplexx, Skopje city mall
02 October 2013, FINKI
23 February 2013, Skopje Fair
2012
06 June 2012, PMF Building
08 February 2012, FINKI
2011
23 November 2011, Cafe Opera
05 October 2011, Club of Journalists (Клуб на новинари)
20 July 2011, Skopje Fair Business Hall
20 April 2011, FEIT (Conference hall)
2010
18 December 2010, EU Info Center
03 March 2010, FEIT (Conference hall)
2009
15 July 2009, FEIT (Conference hall)
17 June 2009, FEIT (211)
13 May 2009, ETF (Amphitheater)
08 April 2009, ETF (Amphitheater)
04 March 2009, ETF (Amphitheater)
26 January 2009, ETF (Conference hall)
2008
24 December 2008, ETF (Conference hall)
Tweets by @JavaUserGroupMK
Sponsors
Supporters